Studio SV

produces premier cross cultural entertainment for global audiences.
STUDIO SV PRODUCES CROSS CULTURAL ENTERTAINMENT FOR MILLENNIALS TO BENEFIT GOOD CAUSES.
BASED OUT OF HONG KONG, AN ENTERTAINMENT HUB IN ASIA, STUDIO SV IS A MULTIFACETED CROSS CULTURE ENTERTAINMENT STUDIO PRODUCING UNIQUELY MIND-GROWING DIGITAL CONTENTS FOR A GLOBAL AUDIENCE, IP LICENSING, COMMERCIAL AND SOCIAL PARTNERSHIP. CONTENTS ARE CREATED AND DISTRIBUTED WITH A MISSION TO BRING DIFFERENT COMMUNITIES CLOSER TOGETHER TO BENEFIT GOOD CAUSES.
THE STUDIO IS A PARTNERSHIP BETWEEN GRAMMY AWARD WINNING HIP HOP ARTIST AND ENTREPRENEUR LUPE FIASCO AND HONG KONG-BASED MARKETING & MEDIA EXECUTIVE BONNIE CHAN WOO.
lupe fiasco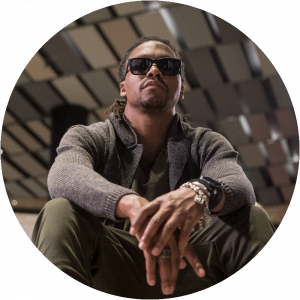 bonnie chan woo